Saturn Hose Installation Instructions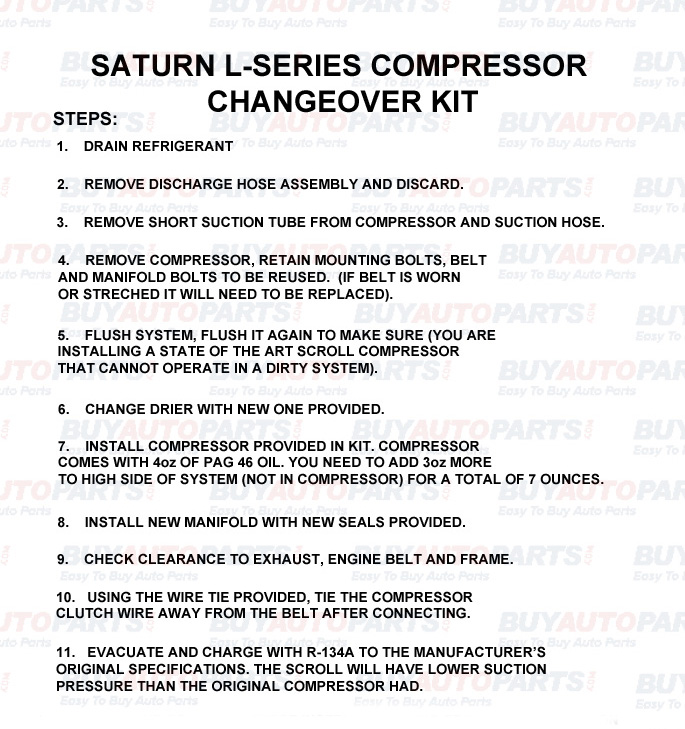 Drain Refrigerant

Remove discharge hose assembly and remove

Remove short suction tube from compressor and suction hose

remove compressor, retain mounting bolts, belt and manifold bolts to be reused

Flush system

Change drier with new one provided

Install compressor that was provided in the kit

Install new manifold with new seals provided

check clearance to exhaust, engine belt and frame.

Using the wire tie provided, tie the compressor clutch wire away from the belt after connecting

Evacuate and charge with R-134A to the manufacturer's original specifications. The scroll type compressor will have lower suction pressure than the original compressor had.