Sanden AC Compressor Cautionary Information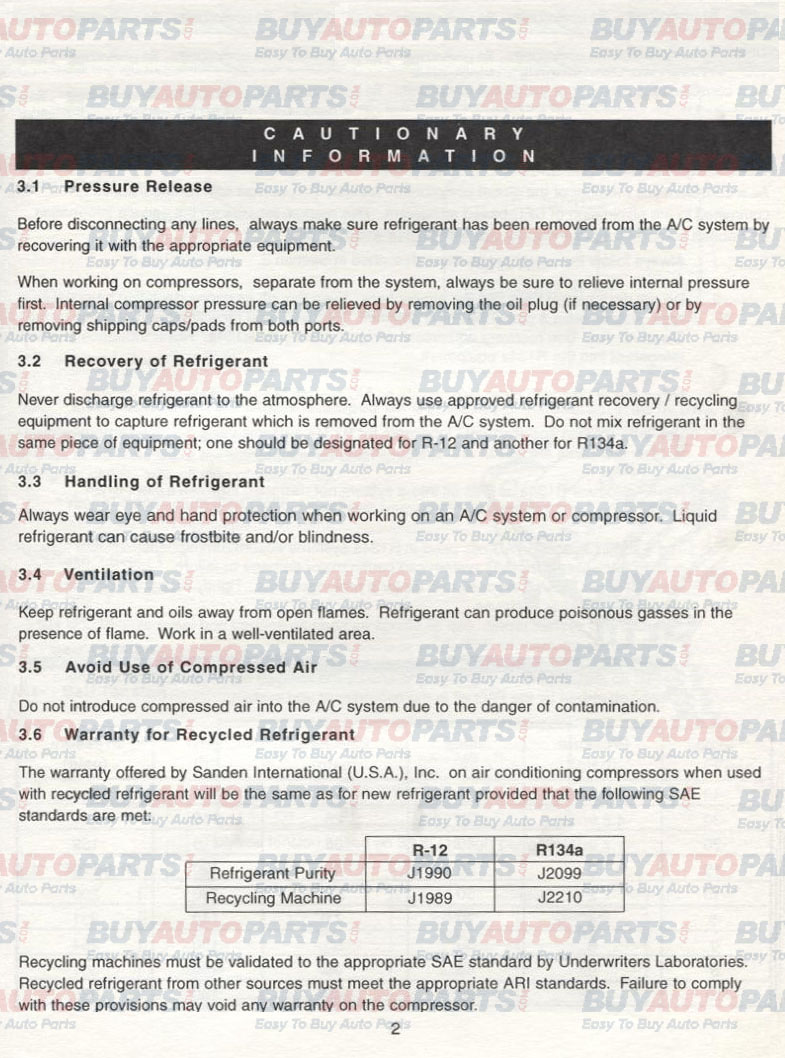 Proper handling of Sanden ac compressor Freon is a must, Before removing any AC lines be sure that all pressure has been drained from the system. Never vent Freon into the atmosphere it must be captured by Freon recycling equipment. Types of Freon should never be mixed in the same piece of equipment.

When handling Freon gloves and eye protection should be worn, Freon can cause frost bite or blindness. Keep Freon away from open flames as it can create poisonous gas in the presence of flame.

Do not use compressed air in an AC system to avoid contamination of the AC system. Sanden ac compressors will carry a warranty if the refrigerant follows SAE standards.