AC System Contamination and Flush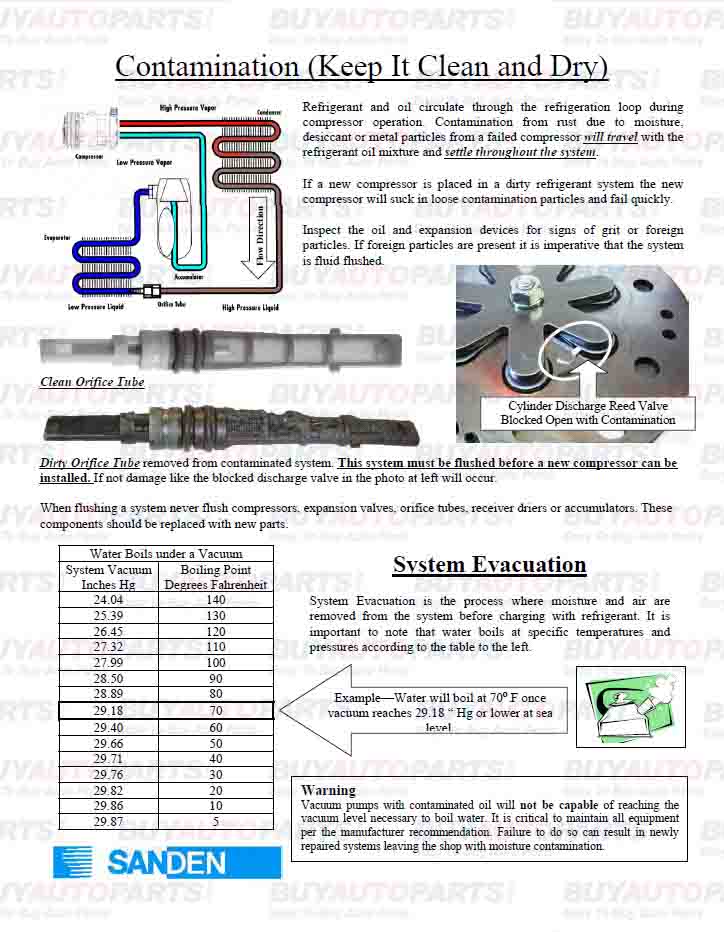 Contamination in an AC system can build up and create problems with many key components. A proper flush of the system is key for regular life of AC components. Shown on the left side is a clean orifice tube and the same unit from a dirty system, if this debris is not cleaned out correctly it will fail quickly.

This is not an official install or instructional guide and DiscountACParts.com is not responsible for any damage or injury that can occur during these procedures.