AC System Compressor Common Issues for Replacement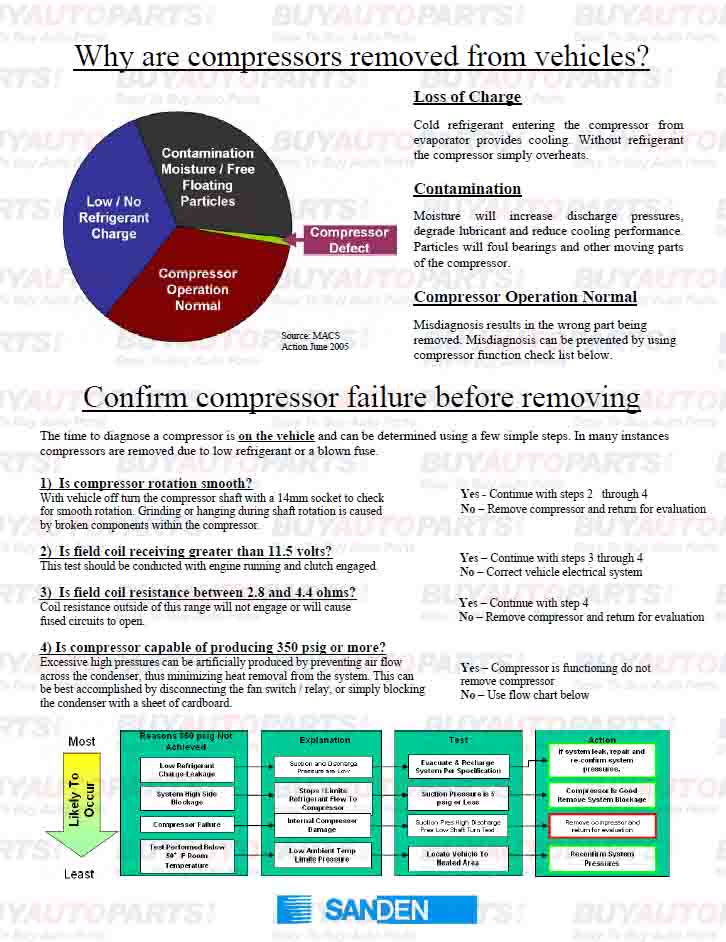 An AC compressor defect is blamed for failure in the AC system more often than it deserves. The fact of the matter is that only about 3% of the time a compressor defect if the real cause of failure. Contamination of the system or lack of refrigerant is the most common cause of failure and many times the compressor is still functioning properly when the system has failed.

There are a few easy steps to follow to be sure of compressor failure before it is removed:

- Is the compressor rotation smooth?

- Is the field coil receiving greater than 11.5 Volts?

- Is the field coil resistance between 2.8 and 4.4 ohms?

- Is the compressor capable of producing 350 PSI or more?

The answer to these questions will determine if the compressor needs to be replaced. This is not an official install or instructional guide and DiscountACParts.com is not responsible for any damage or injury that can occur during these procedures.