AC Compressor Diagnosis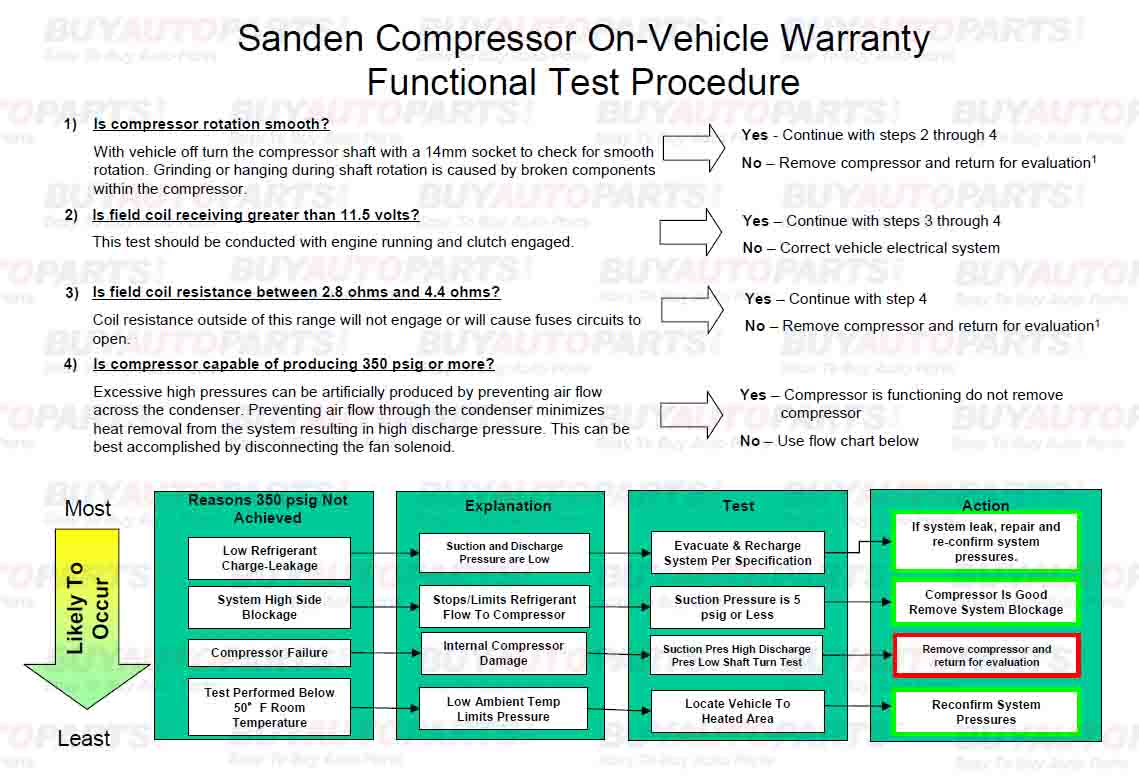 The compressor can fail in a number of ways in an AC system, sometimes an AC system stops working for reasons besides the compressor. The above breakdown is provided by Sanden who is a major manufacturer of AC compressors. They are the OEM supplier for many automotive companies and have been in business for many years. The chart provided is a great little short cut for determining the issue that is facing a failing AC system.

This is not an official install or instructional guide and DiscountACParts.com is not responsible for any damage or injury that can occur during these procedures.