Saturn L Series Hose Notes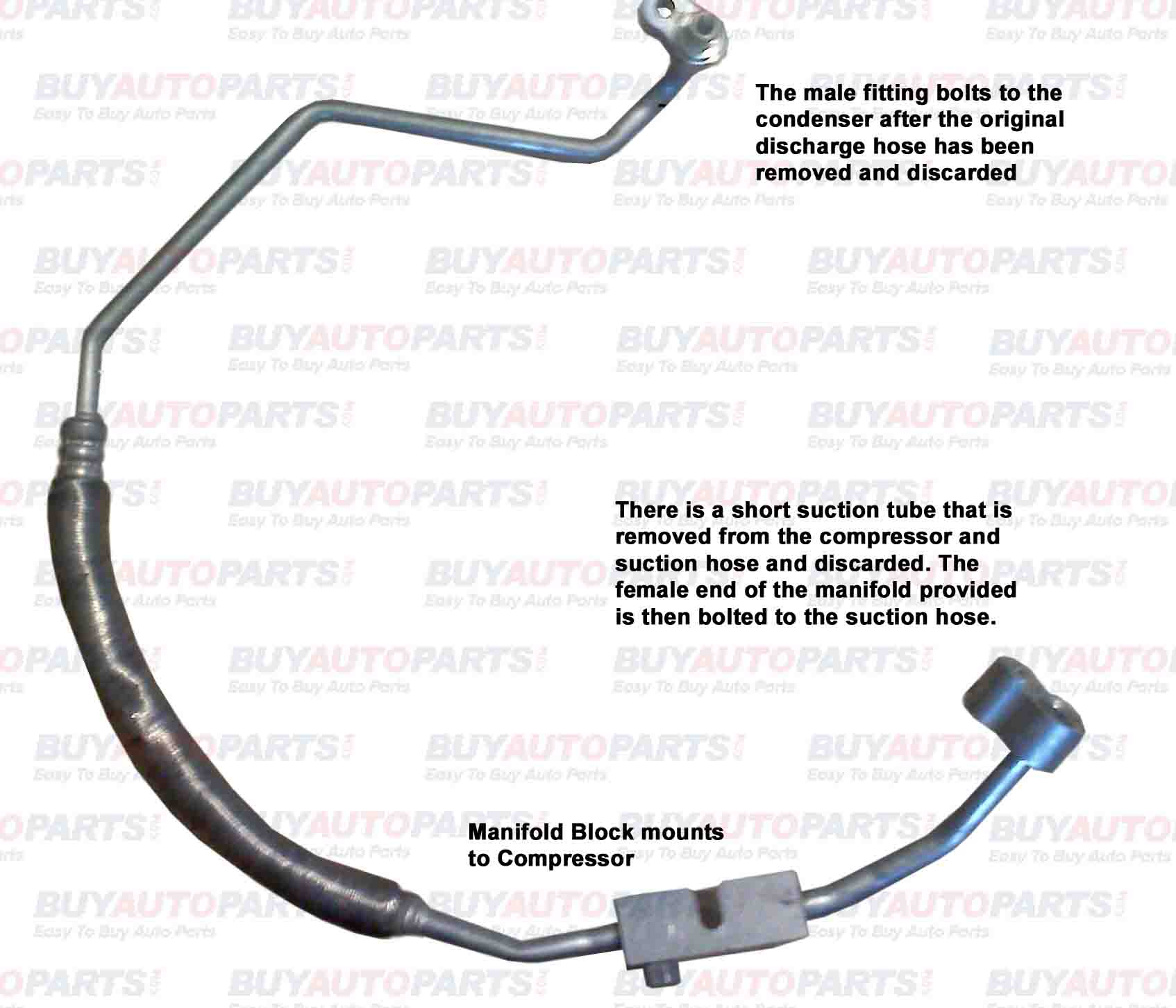 The male fitting bolts to the condenser after the original discharge hose has been removed and discarded.

There is a short suction tube that is removed from the compressor and suction hose and discarded. The female end if the manifold provided is then bolted to the suction hose.

The manifold block mounts to the compressor.